The pre-war Tupolev SB-2 bomber manufactured after the occupation in Czechoslovakia under the designation Avia B-71 can be built from the EPP kit by Marek Rokowski.
---
---
The kit includes EPP cutouts, carbon rods, plywood motor mounts, and levers for control surfaces.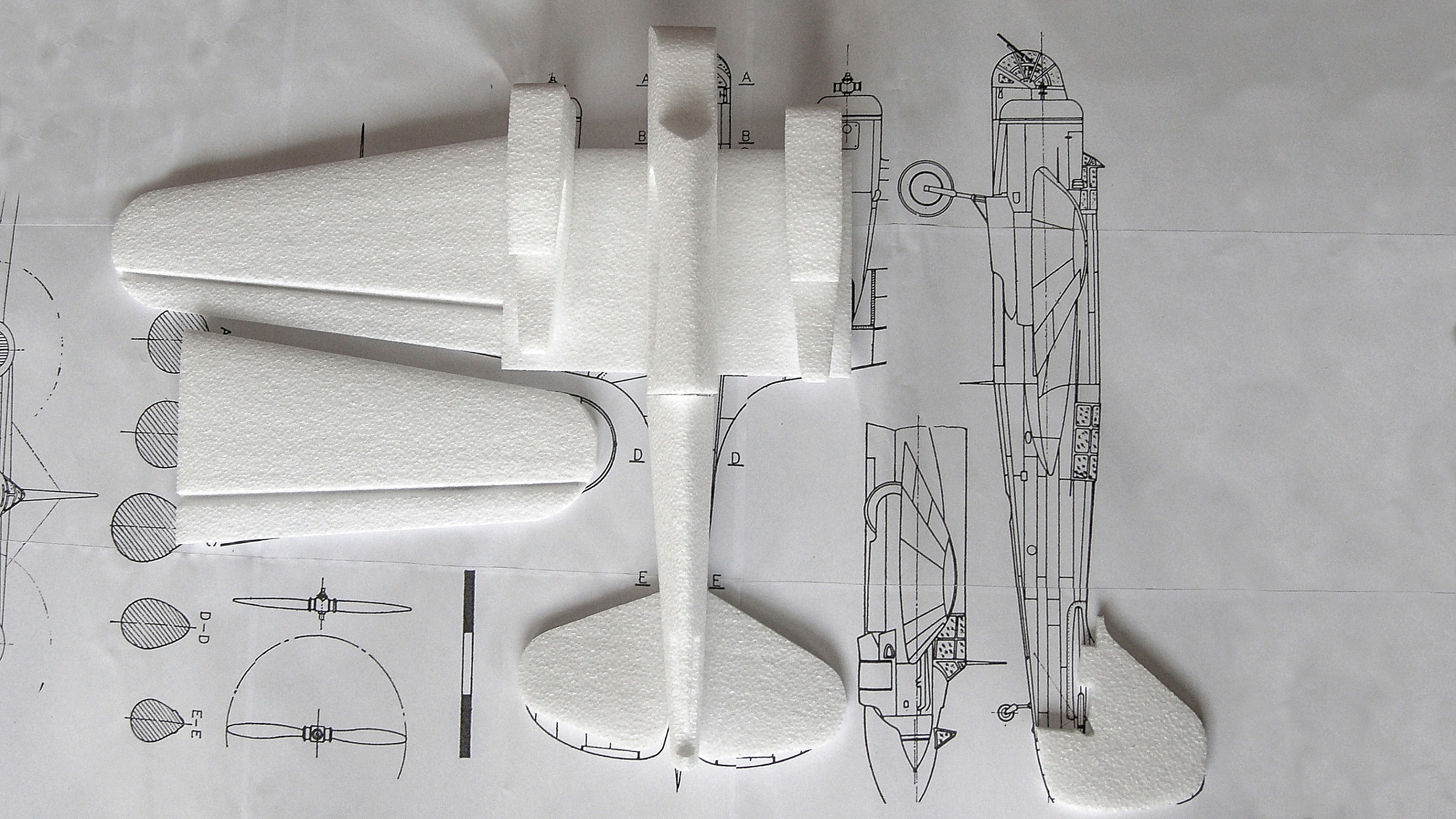 In the center part of the wing is the cutout for the battery.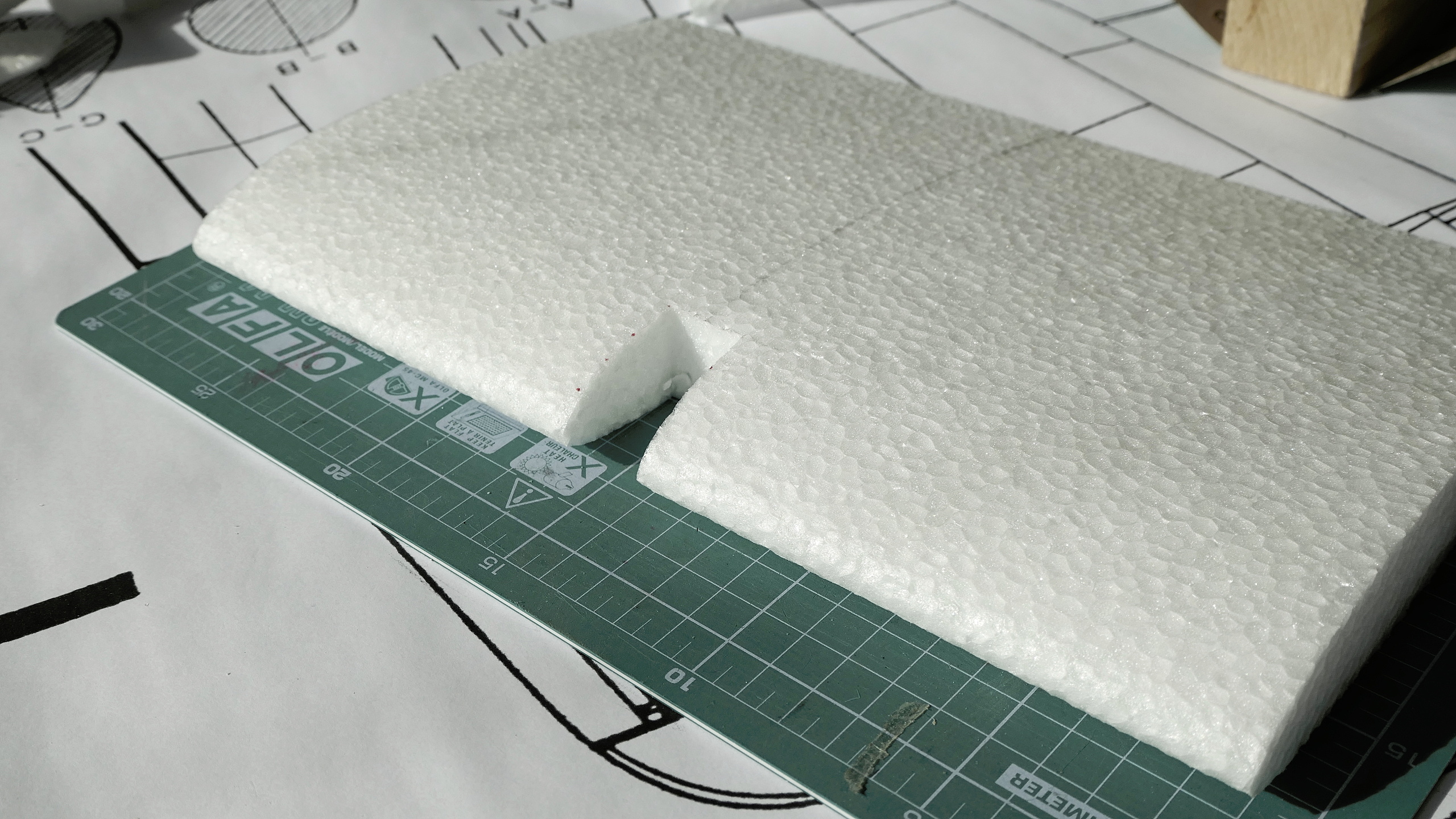 The wing has a modified geometry. The wing joint is reinforced with a plywood connector.
The wing is moved forward in the fuselage according to the original. There is space for a battery in the front part of the fuselage. The front of the fuselage is reinforced with carbon fiber strips.
The motor nacelles are extended and the motors are mounted on plywood walls (other than those included in the kit).
Additional weight of 80 g ensures better stability.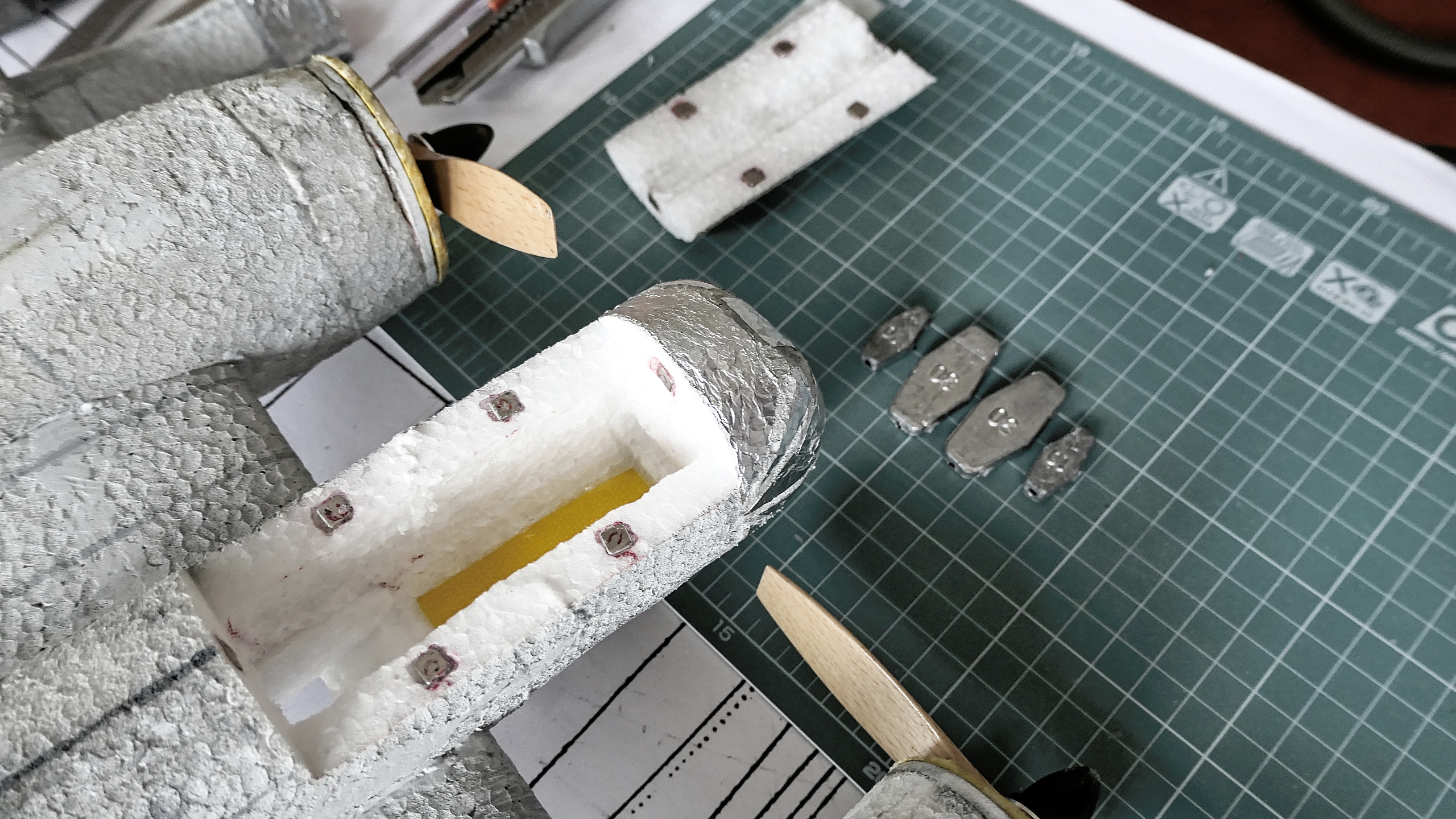 Ailerons, rudder, and elevator.
The receiver, elevator, and rudder servos and battery connectors are covered in the fuselage.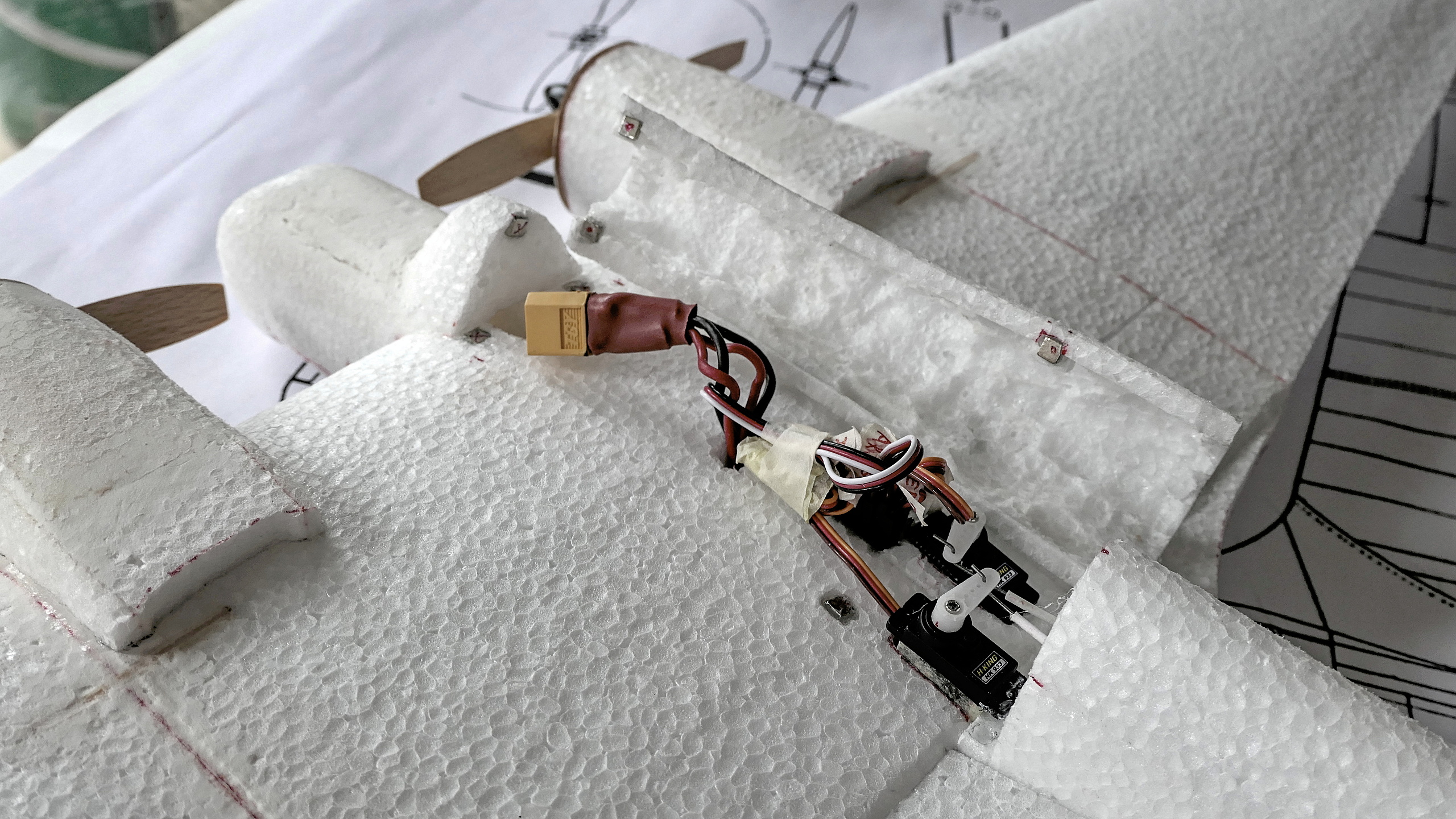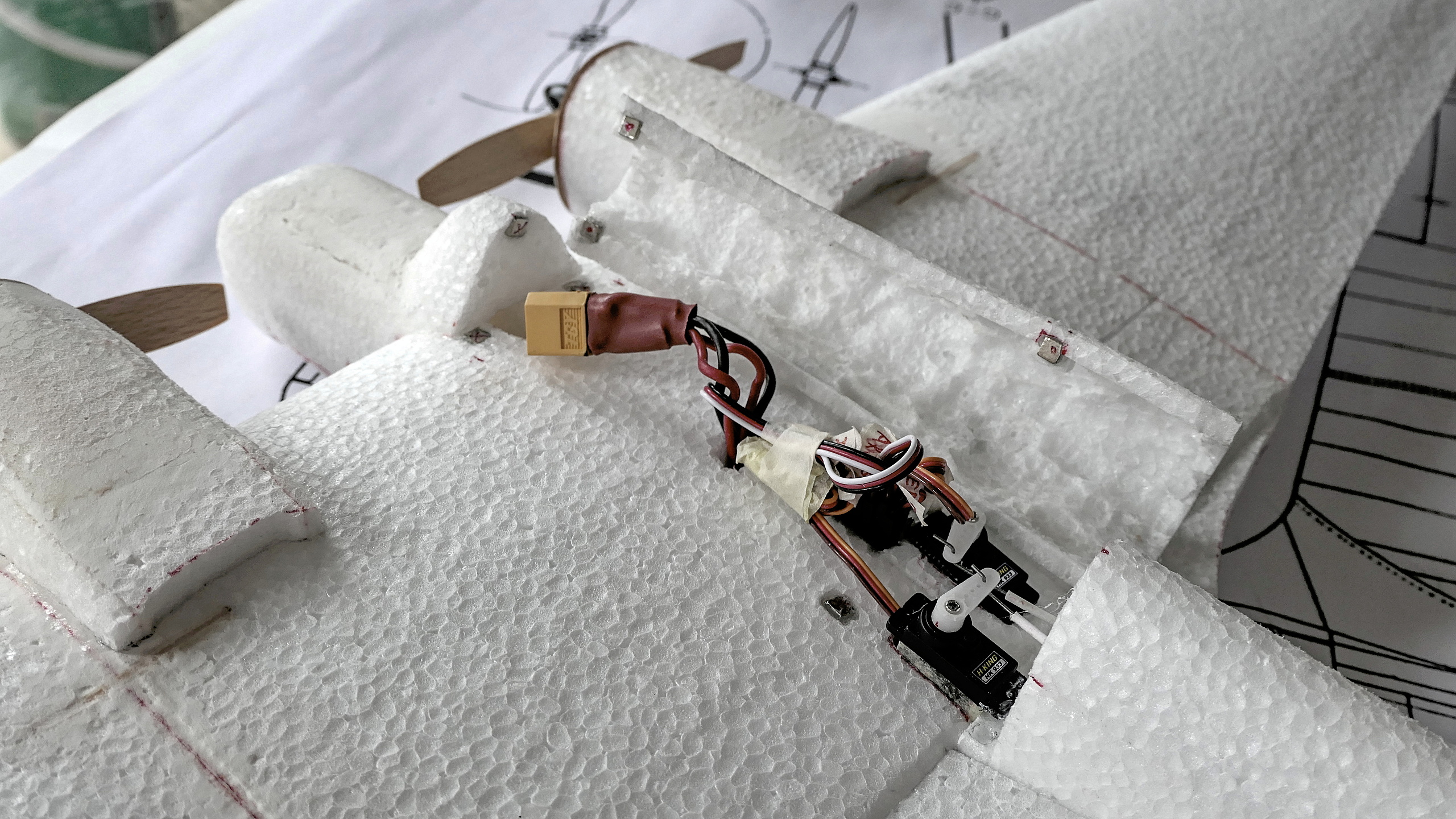 The unevenness is sealed with whipped cement.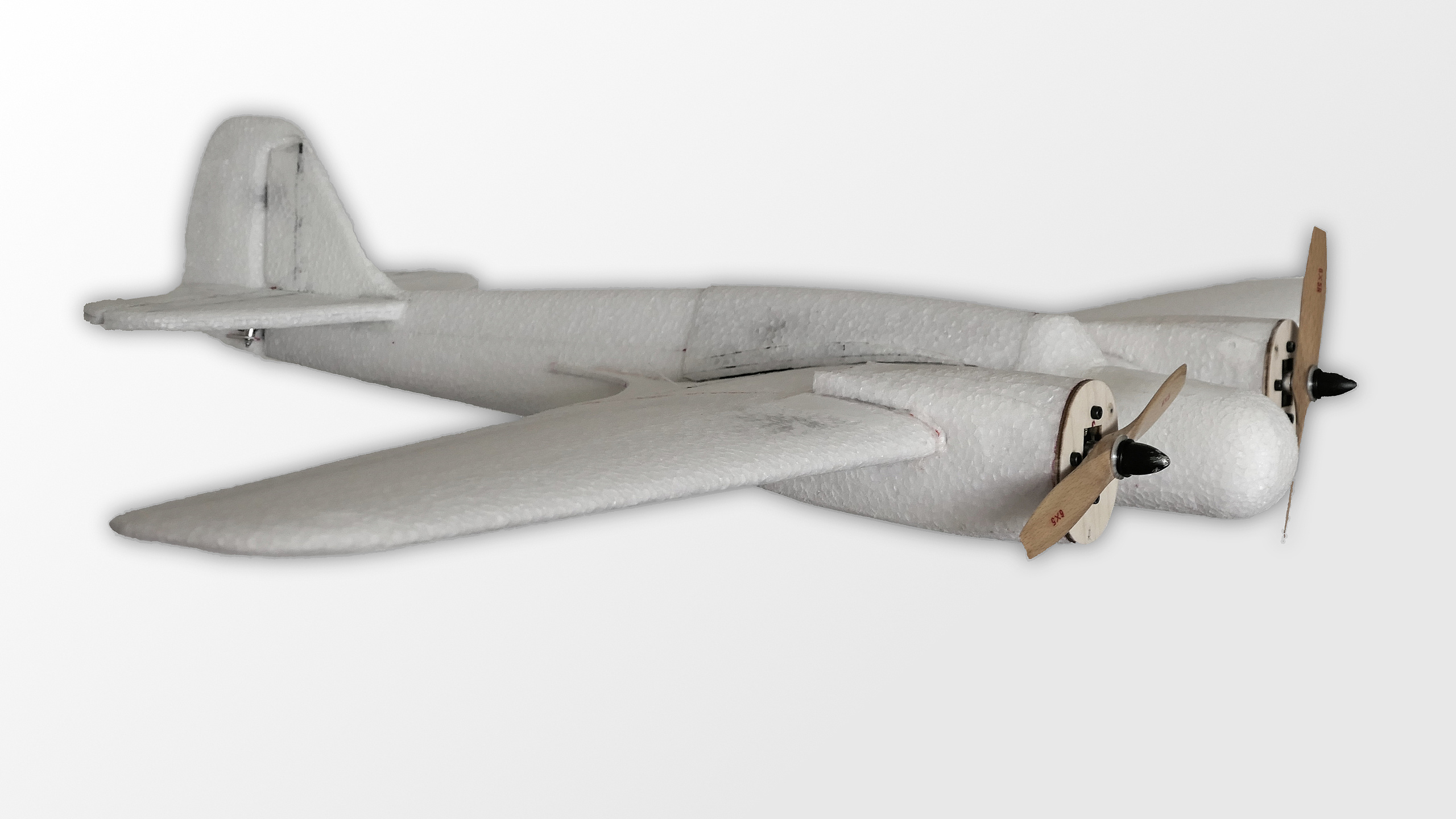 The camouflage is sprayed with car spray. A model is a machine made in the Soviet Union as it flew at the time of the mobilization in 1938.
Specifications
approximate scale: 1:20
takeoff weight: 725 g
weight of cutouts: 102 g
wingspan: 99 cm
length: 62 cm
center of gravity: 40 mm behind the leading edge of the wing
battery: 1 x LiPo 3S 1500 mAh
servos: 4 x 9g micro with metal gears
receiver: FrSky RX6R 2,4 GHz
ESC: 2 x 18A (2A BEC)
motors: 2 x brushless Turnigy Aerodrive 2205/34 1500 kV, max. 12 A, 33 g, ⌀ 28 mm
propellers: 2 x 6x5 counter-rotating
the maximal power of both motors: 24 A @ 12,6 V
Resources:
Tupolev SB-2. The-Blueprints.com [online]. Hilversum, The Netherlands: EVOlution Graphics B.V., ? [cit. 2020-07-23]. Available from: https://www.the-blueprints.com/blueprints/ww2planes/ww2-tupolev/71811/view/tupolev_sb_2/