Avia S-199 was a fighter manufactured after the war in Czechoslovakia from the airframe Messerschmitt Bf 109G. The original kit was Mark Rokowski's Bf 109G.
---
---
The design and construction is similar to other models of single-seat single-engine fighters.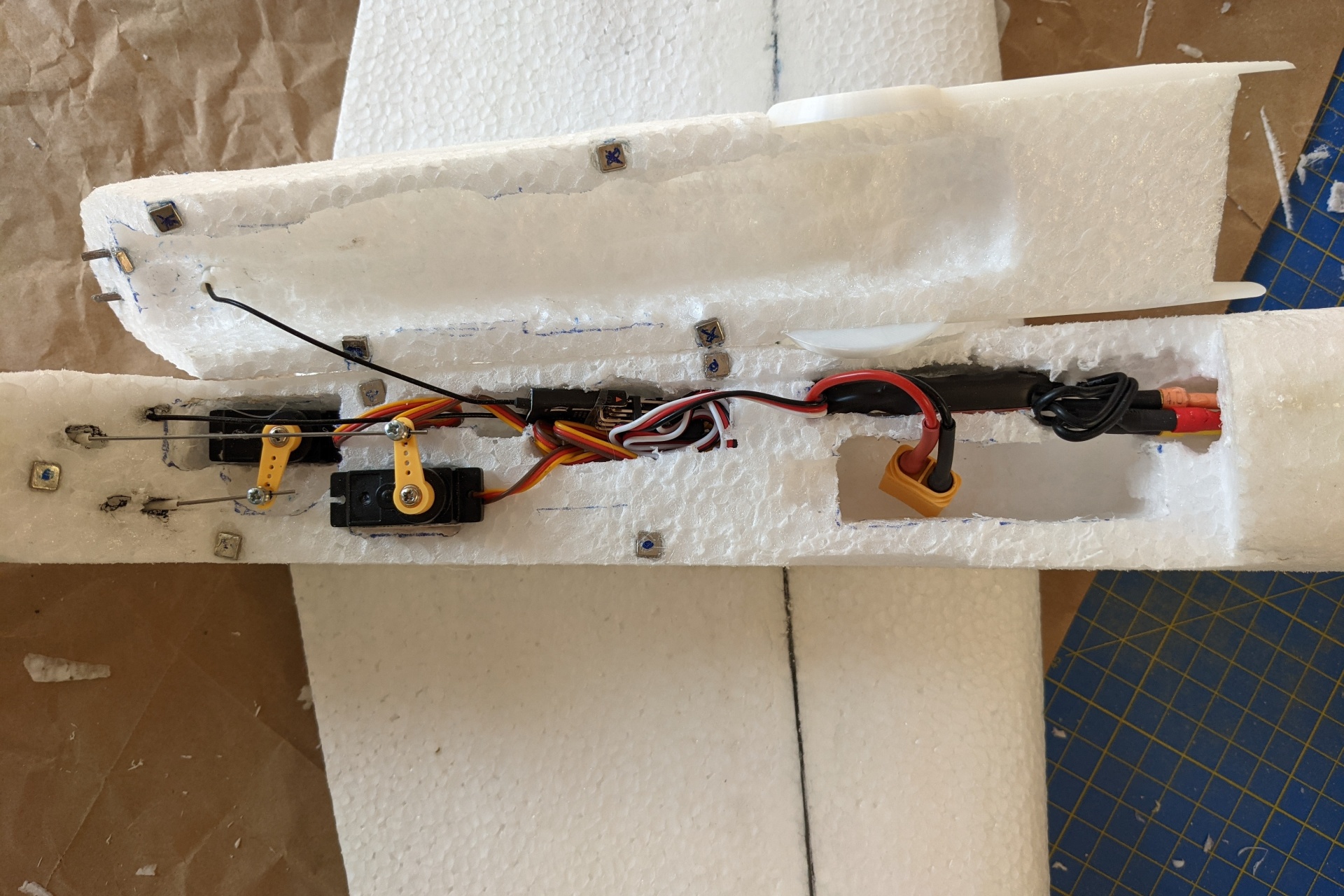 The fuselage is relatively narrow and there is not much space for electronics, however, in this arrangement, the aircraft with 1000mAh 3S Li-Po is well balanced.
The supporting surfaces are modified according to technical drawings.
The engine bed, propeller cone and some details of the bow were made by 3D printing.
The camouflage is sprayed with car spray. The model is based on the airplane 101th Tajeset, 1948, Israel.
Specifications
takeoff weight: 484 g
wingspan: 77 cm /
length: 69 cm
battery: LiPo 3S 1000 mAh
servos: 2 x 9g micro s kovovými převody + 2 x 9g micro
receiver: FrSky RX6R
ESC: 25A (2A BEC)
motor: brushless 1250 kV, max. 16 A, 45 g, ⌀ 27,8 mm
propeller: 9 x 6 " (max. consumption 15 A)