3D printed quadcopter of TIE Fighter is based on Peter Sorgen's StarWars TieFighter Gen2.
---
---
In the bowels of the quadcopter is the Diatone Mamba F405MK2 control unit with F40 regulators, receiver FrSky RX6R, the LiPo 4S 1600 mAh battery.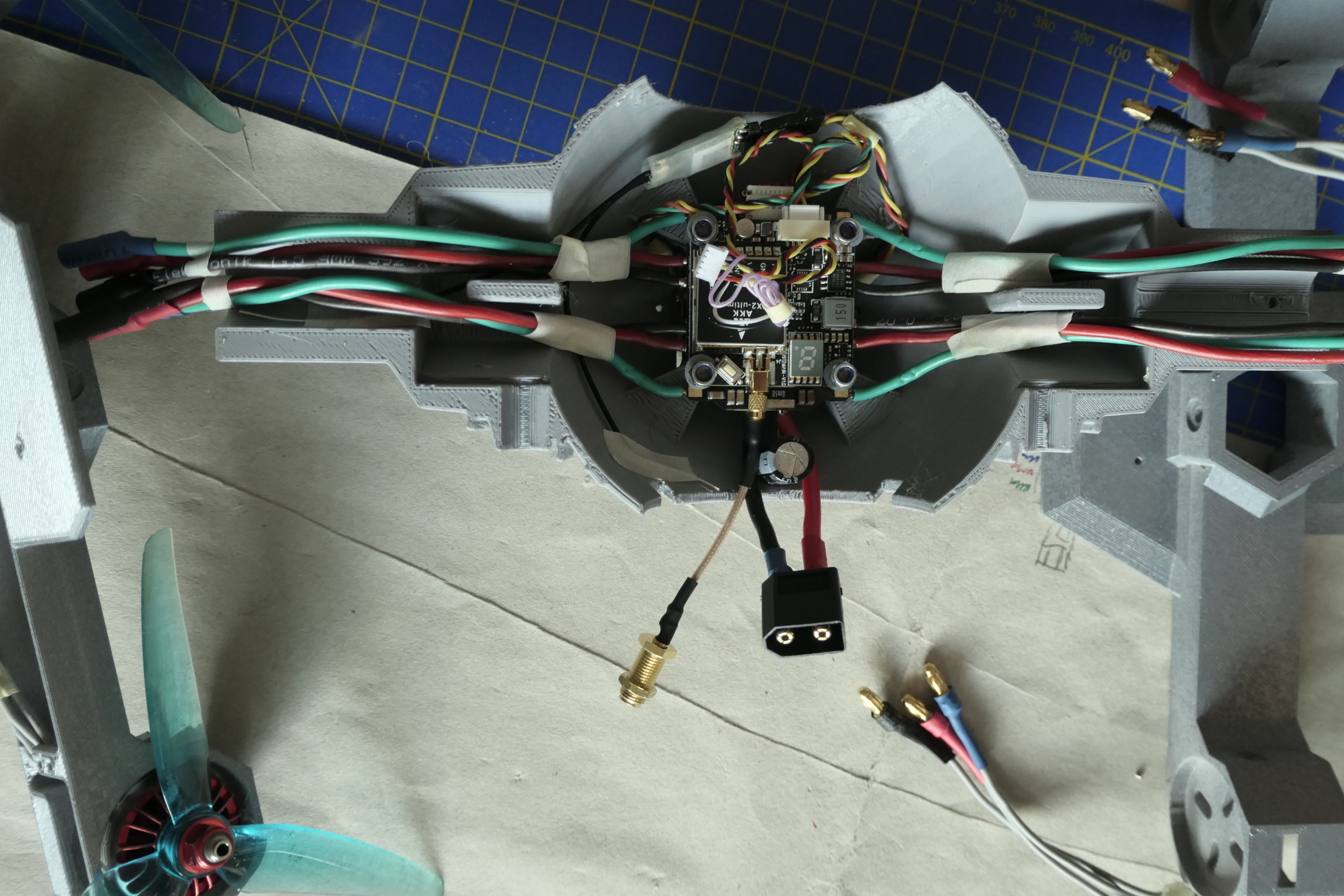 The engines are iFlight Xing X2206 1700kV with 5.1"x4.7" propellers.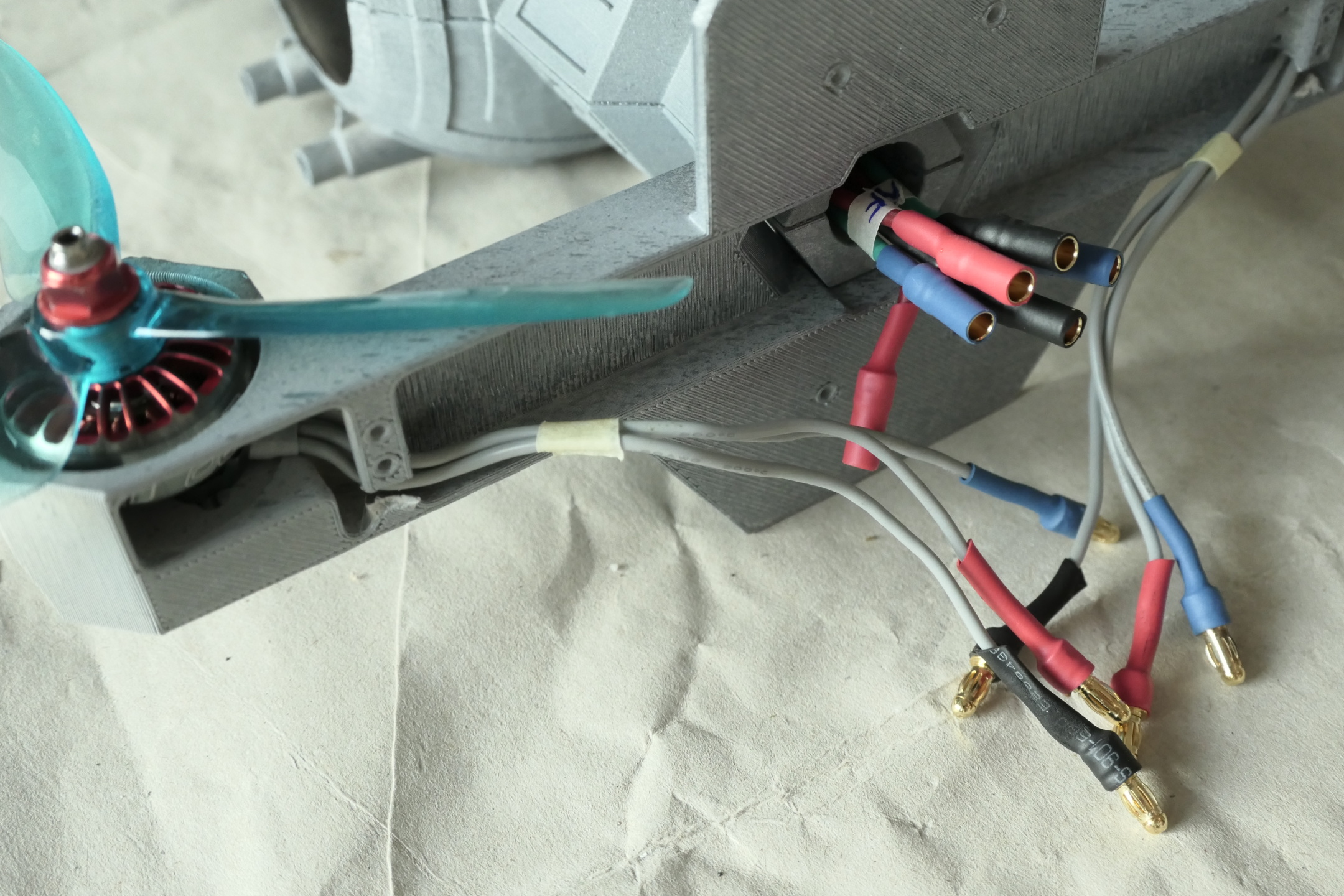 3D printing on the Creality Ender 3 v2 and Prusa i3 MK3S+ printers from the PLA filament from the STL files of the StarWars TieFighter Gen2 model. Engine beams have been modified and an internal battery case added.
The control unit had to be fine-tuned, since the quadcopter's design caused considerable vibrations even without the fitted "wings". PIDtoolbox and Blackbox Log Viewer are a big help with debugging. See below for the resulting functional settings.
The camouflage is sprayed with auto-spray.
Technical details:
take-off weight: 879 g
width: 23 cm /
length: 23 cm
height: 37 cm /
battery: LiPo 4S 1600 mAh
receiver: FrSky RX6R
ESC: 4 x 40A
motor: 4 x střídavý 2206 1700 kV,
propellers: 4x 5,1 x 4,7 "